Formed in 1904, the Berliner Oratorien-Chor ("Berlin Oratory Choir") is among the oldest amateur choirs in Berlin. The BOC usually performs at the Berlin Philharmonie and the Konzerthaus Berlin with choral symphonic works of various eras. At this time, the choir consists of about 80 active singers. In 2008, Gert Sell, who directed the BOC for 50 years, handed the artistic direction over to Thomas Hennig.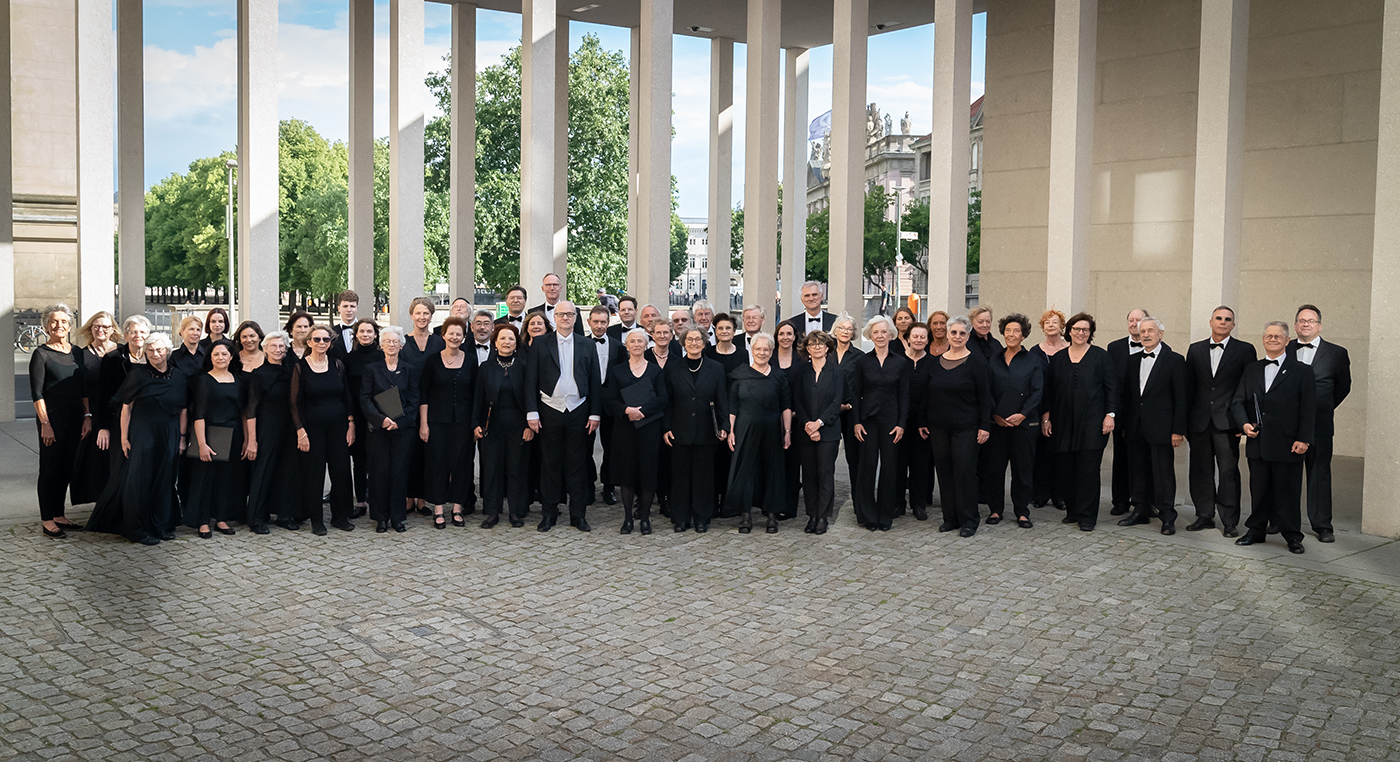 At Pentecost in 2013, cooperating with different choirs from Berlin, Potsdam, and Cottbus, and under the auspices of Marina Mahler, the BOC performed Gustav Mahler's 8th Symphony ("Symphony of a Thousand") in the Berlin Philharmonie. On November 9th in 2014, the choir organized a concertante performance of Ludwig van Beethoven's "Fidelio" in order to commemorate the 25th anniversary of the fall of the Berlin wall. With a concert on April 11th, 2015 a historic Berlin performance of Georg Friedrich Händel's "Israel in Egypt", under the then direction of Felix Mendelssohn Bartholdy, was reconstructed.
The Berliner Oratorien-Chor regularly cooperates with other concert choirs and various school choirs. There is, for example, an intense cooperation with the Uckermärkischer Konzertchor Prenzlau and the Singakademie Potsdam.
The concerts are accompanied by professional orchestras, such as the Berliner Symphoniker, the Neue Preußische Philharmonie, the Preußisches Kammerorchester and the Brandenburgisches Staatsorchester Frankfurt.
The Berliner Oratorien-Chor is a proud owner of a Zelter Plaque, which was awarded March 21st, 2004 by President Johannes Rau in Berlin.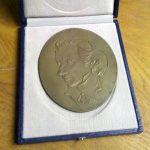 More information on the history of the choir
The BOC's Repertoire (excerpt)
J. S. Bach Mass in B minor • St John Passion • Magnificat • St Matthew Passion • Christmas Oratorio • L. van Beethoven Mass in C Major • Missa solemnis • Symphony No. 9 (D minor) H. Berlioz Grande Messe des Morts • J. Brahms Ein deutsches Requiem • Schicksalslied • Neue Liebeslieder • A. Bruckner Mass No. 3 in F minor • Te Deum • A. Dvorak Mass in D Major • Requiem Stabat Mater • Te Deum • G. Fauré • Requiem • Ch. Gounod St. Cecilia Mass • G. F. Händel Alexander's Feast • Messiah • Israel in Egypt • Samson • Te Deum • J. Haydn The Seasons • The Creation • F. Kiel The Star of Bethlehem • A. Lortzing Operatic Chorusses • G. Mahler Symphony No. 8 • The Song of Lamentation • F. Mendelssohn Bartholdy Elijah • Symphony No. 2 (Lobgesang) • St Paul • W. A. Mozart Ave verum • Davide Penitente • Mass in C Minor • Coronation Mass • Kyrie in D Minor • Requiem • Sparrow Mass • Te Deum • O. Nicolai Operatic Chorusses • C. Orff Carmina Burana • F. Poulenc Gloria • Litanies à la Vierge Noire • Sept répons des ténèbres • Stabat Mater • G. Puccini Messa di Gloria • J. G. Rheinberger Evening Song • The Star of Bethlehem • G. Rossini Stabat Mater • C. Saint-Saëns Oratorio de Noël • F. Schubert Masses Nos. 1, 2, 5 and 6 • J. Strauß Operettenchöre • R. Vaughan Williams Dona nobis pacem • G. Verdi Requiem • Operatic Chorusses • H. Weiss Requiem
Listening samples
Antonin Dvorak – Requiem – Dies Irae:
Antonin Dvorak – Requiem – Pie Jesu:
Gabriel Faure – Requiem – Kyrie:
Gabriel Faure – Requiem – In Paradisum:
Felix Mendelssohn – Lobgesang – Choral:
Felix Mendelssohn – Lobgesang – Schlusschor:
Felix Mendelssohn – Paulus – Choral:
Felix Mendelssohn – Paulus – Chor:
Franz Schubert – Messe E-Dur – Kyrie: