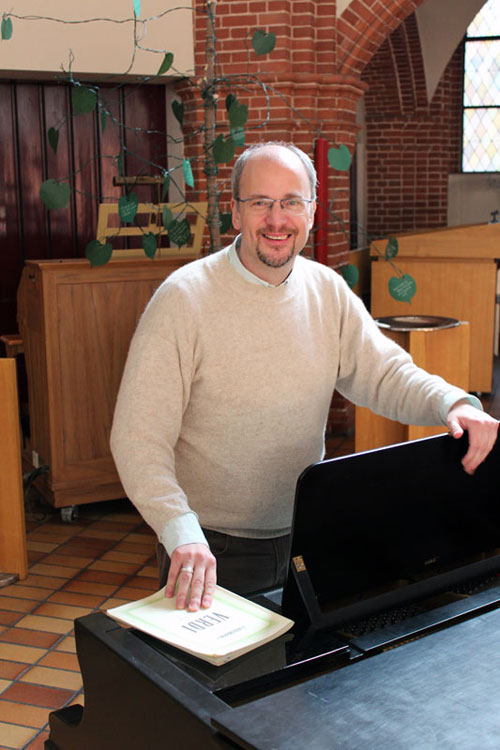 With a steady increase of educated middle-class citizens in the 19th century, a lot of large choir associations came into being, which basically form the foundation of what to this day makes up our rich European choir tradition.
People's choirs and worker's choirs, however, came into being much later, yet they had a similar objective: to maintain the rich cultural inheritance across the borders of the classes.
The fact that education would be available to the so-called "underprivileged" classes as well, can be credited to certain movements of the late 19th century. The story of the Berliner Oratorien-Chor is the story of such a people's choir.
Its members at this time have very different backgrounds, representing all generations and social classes, and coming from various professions. Everyone who wants to contribute in order to help shape the Berlin choir scene artistically and musically by way of choral-symphonic concerts in the established concert halls of Berlin is welcome.
While we still feel obliged to our tradition, we would also like to face the challenges of innovative tasks. We are both young and old. Now as then, we are united by the wish to touch our audience through music.
That the arts and education form an almost brotherly unity is shown in the preparation and study of the works that we would like to bring closer to our audience.
In this sense, everyone who feels addressed by these words is invited to noncommittally visit our practice sessions.
If your musical interest is leaning more towards listening, we wholeheartedly invite you to one of our many concerts.
We are looking forward to your visit!